Our Mission:
Throughout the US, toll roads have become the most popular form of transportation infrastructure as well as the most safe and reliable. BancPass was created to provide consumers with a different way to pay their tolls. Our lives are different, and we focus on providing you with payment methods that work with your lifestyle and your budget.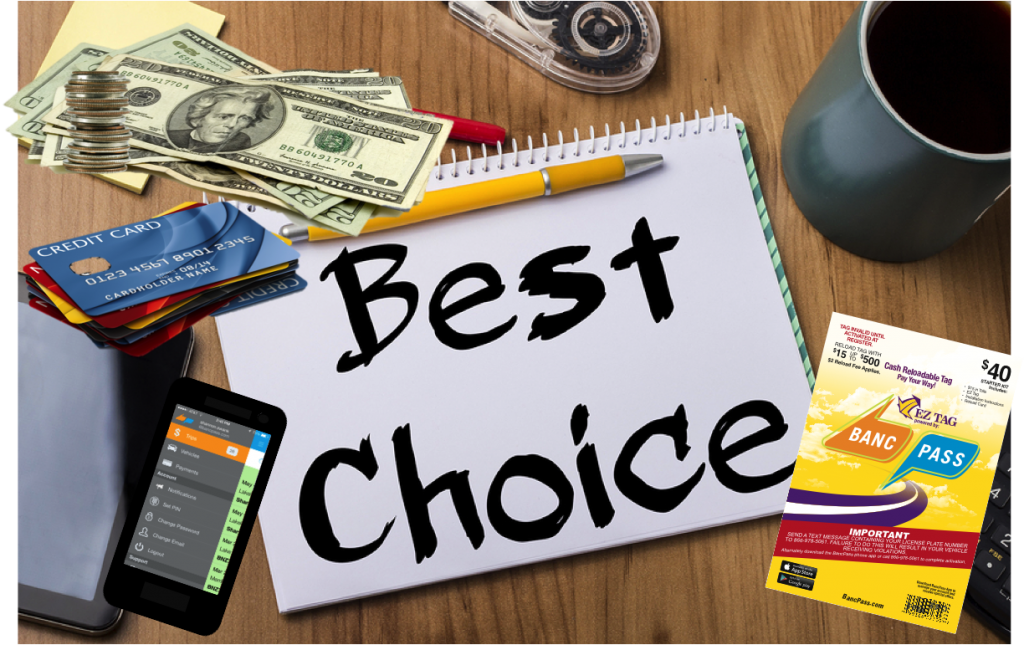 Our focus is:
To use already existing financial and retail platforms in order to diminish cost and provide variety to our customers
To provide payment methods to people who use the toll roads sparingly, to transients, and to people who do not have a toll tag
To provide alternative payment methods to the unbanked
To promote national interoperability and use of common payment platforms
See our Products page to find out which payment method best fits your needs.