Manage Your BancPass Toll Sticker Your Way
BancPass provides consumers with a different way to pay their tolls.
Enjoy the convenience of a toll tag while managing your account, your way. Cash reloadable option, no minimum balance, you choose how much, and when to reload.  Manage your BancPass account all from your mobile device.
Keep Up With the Latest News
Download the app to register or manage your account, see transactions & balance info! We are closed all major holidays.
Getting started with your BancPass Toll Sticker is fast and easy.
Purchase your BancPass Starter Kit and quickly get started by activating your tag by text, calling the customer service number located on your package, or manage your account through the BancPass mobile app.

Purchase your BancPass Toll Sticker starter kit online or at a retail location near you.

Activate your BancPass Toll Sticker by text message from your mobile phone.

Place your tag on your windshield and travel ALL Texas and Oklahoma Toll Roads.
Purchase your Starter Kit or Reload at any participating retail partner.
For your convenience, a BancPass Toll Sticker can be found at a retailer near you.
For a complete list of retailers, click the "Find A Retailer" button. *
* Tags not available in the Dallas, TX area.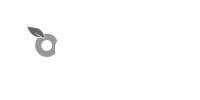 The BancPass Toll Sticker is a pay-as-you-go, cash reloadable toll account. The Harris County Toll Road Authority was the first toll operator to partner with BancPass to provide users with a pay-as-you-go, cash reloadable option to obtain a toll tag and conveniently manage their account. BancPass is actively expanding the program to other states and toll operators. Users enjoy the same convenience and discounts as traditional toll tag users. Tweet us @BancPass & let us know if you want BancPass in your city!
Why Choose BancPass Toll Sticker
You choose when and how much to replenish
No minimum balance required
Use cash to replenish your toll account at any participating retailer, through the phone app using debit or credit, or anytime online
Manage your account, view transactions and balance with the BancPass phone app and automatic text balance reminders