Order your BancPass EZ Tag ONLINE!
Have a BancPass EZ Tag?
 Reload using a debit or credit card online.
 Reload using CASH at any Texas CVS Pharmacy®.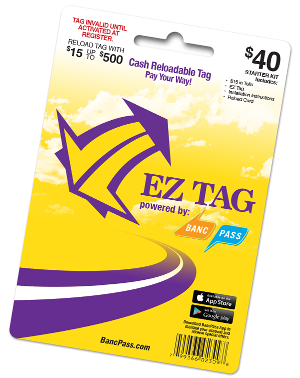 Manage your EZ Tag account YOUR way!
You choose when and how much to replenish
No minimum balance required
Use cash to replenish your toll account at any local CVS Pharmacy® or anytime at bancpass.com
Manage your account with the BancPass phone app & automatic text balance reminders
For the latest info and updates please follow us on social media!